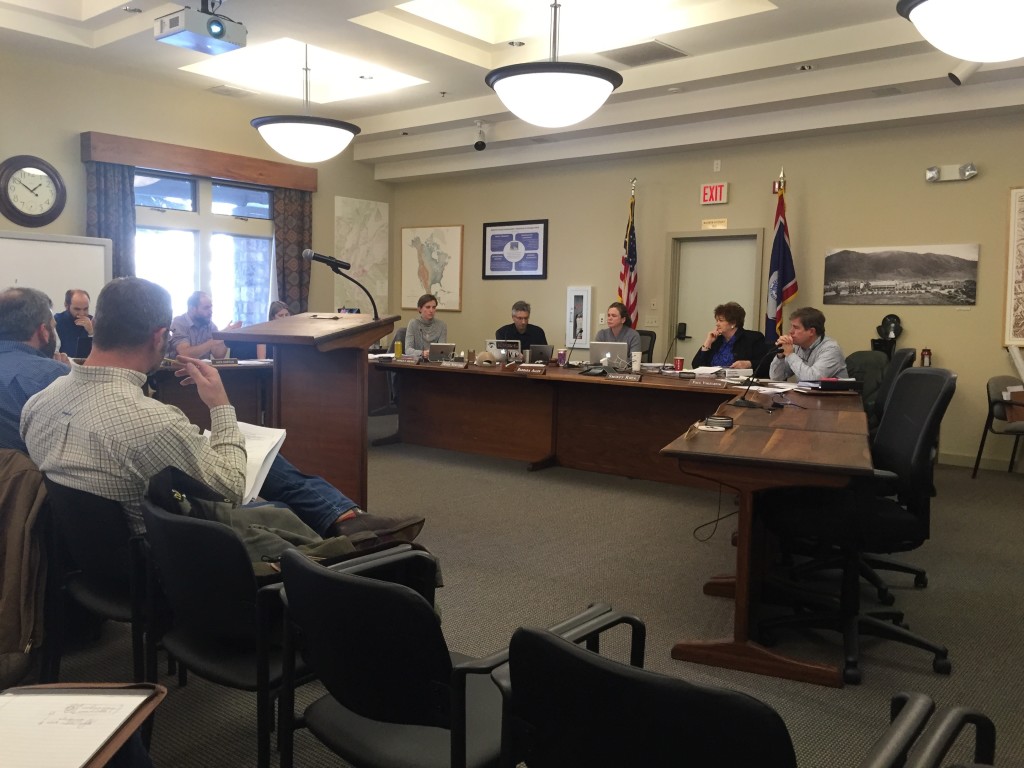 BCC meeting 12-15-15
County commissioners discussed the rural LDRs revisions this afternoon. It was expected they would finalize the draft but after receiving public comment from more than a dozen valley residents, commissioners off approval for a day when they were better rested. The meeting lasted more than two hours when chair Barbara Allen suggested tabling the vote until "we have a little more energy."
Public comment was received from Stephen Fodor, Jeff Daugherty, Bill Resor, Laurie Andrews (JH Land Trust), Deidre Bainbridge, Amy McCarthy (Teton Raptor Center), Horace Spitzer, Rich Bloom, Len Carlman (Snake River Fund), Brenda Wylie, Kelly Lockhart, Mary Scott (Conservation Alliance), Franz Camenzind, Hank Phibbs, and others.