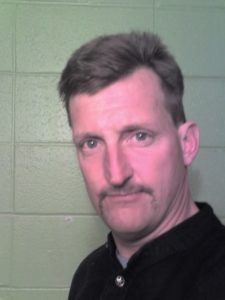 Executive Director

Experience:
20-year resident of Teton County
Former wrangler at Lost Creek Ranch
6 years Fair Board member
Longtime local journalist and radio announcer
Jake moved to the valley in 1997 to cowboy at
Lost Creek Ranch
. Since then, he's done it all: a long time radio talk show host, ranch property caretaking, journalist for
Planet Jackson Hole
, data programming for
Teton Data Systems
, bouncer at the
Stagecoach
, rinkside voice of the
Jackson Hole Moose hockey team
, and
mobile DJ
available for weddings and parties.
Jake is proud to be chosen to replace a legend in Armond Acri who has worked tirelessly for the community, helping to preserve the last and best of the old West.