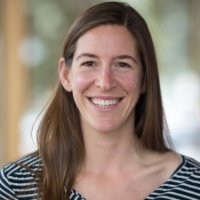 Housing director named
April Norton has been chosen to head the new joint Affordable Housing Department. Norton was selected from an applicant pool of 15. That group was narrowed to three finalists last week that included Norton, T.R. Pierce, and S.C. Howard.
A panel of six conducted the interviews: Alyssa Watkins (county administrator), Julianne Fries (county HR), Bob McLaurin (town manager), Tyler Sinclair (joint planning director), Barbara Allen (BCC chair) and Sara Flitner (mayor). Watkins made the final decision today on Norton.
"April proved to be a strong candidate with a passion for addressing the future of our community and the competencies necessary for success in the Housing Director position," Watkins said in a prepared statement. "We look forward to a successful program of housing production, preservation and management under her leadership."
Norton is a 12-year resident of Jackson. She is currently a program officer for the LOR Foundation, where she has been employed since 2012. Norton also worked as associate director for Friends of Pathways and operations manager at the Jackson Hole Chamber of Commerce. She is married to Alex Norton, joint long-range planner for the town and county.
"Like most everyone else in this community, I want to find solutions to our housing problem," Norton said. "Using my foundation background, which is rooted in community collaboration and solutions, I feel I bring a unique skill set to the housing director role and look forward to working with our community to address our workforce housing issues."
Norton will take direction from town and county leaders as well as a three-member board (Matt Faupel, Amy Robinson and Danielle Goldyn-Haigh) put in place on May 1.