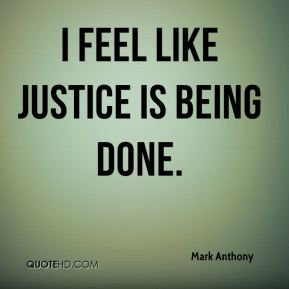 You did it!
Volunteers took time out of their busy summer schedules to knock on doors and you folks took the time to invite us in, listen, and get involved in the future of your community. Thank you.
Stay engaged.
Here is Save Historic Jackson Hole's official press release on the outcome of the signature drive to come up with a referendum petition:
24 August 2016
FOR IMMEDIATE RELEASE
The future of Jackson will go to a vote
Save Historic Jackson Hole was successful in having its petition for referendum certified by the town today, and causing town council to suspend ordinances that would change the zoning in District 2 of downtown Jackson that directly promotes out-of-control growth, increased traffic and overcrowding issues, and does nothing to alleviate the valley's lack of affordable housing, but would in reality worsen the gap between job creation and people with steady local residency to fill those jobs.

It is not the organization's desire to derail a long (more than two years in the making) process that has provided (until the 11th hour) for adequate feedback from all groups including paid lobbyists. It is not Save Historic Jackson Hole's intent to oppose property owners' rights. We also do not wish to stand in the way of projects that will add to our affordable housing inventory.

This is about none of that.

"The addition of 100,000 square feet of commercial short-term rental is what gives the public the most heartburn. It's been called a 'compromise,' an 'experiment,' and a tweak to a section of downtown so small as to be inconsequential," said Jake Nichols, executive director of Save Historic Jackson Hole. "No, what it is, is an entitlement to out-of-state developers to dig our housing crisis even deeper while they get richer. And what it was, was a last-minute modification made on a promise that was in the three-readings stage—where decisions that have been presumably made are supposed to be merely going through the required formality of public notice."

At today's emergency meeting, Councilman Don Frank questioned whether the referendum petition is truly a sign that the majority of the citizens of Jackson believe their elected leaders got off-track. He doesn't think so. He said he believes the majority of the public is the people who voted him into office, and he for one will stand strong and make the tough decisions for them "without blinking."

"We prefer Councilman Frank made decisions for his constituents without 'winking,'" Nichols said. "The late addition of short-term rentals was made, in great part, as a concession to SR Mills alone. He owns McCabe Corner (Jackson's 'hole in the ground'). He has said he can't build affordable housing there if he can only make $30,000 on the project. He would rather make $3 million on the project. The town council essentially helped him add two zero's to his bottom line. Look, if a developer can't make their grandiose schemes pencil in Jackson, they are welcome to go down the road to Aspen or Vail and make it work there where those communities are more interested in becoming a resort. Unlike Mr. Mills, we need to be able to live here after developers cash out."

Remember the line: When you're in a hole, the first thing to do is stop digging? Building commercial in order to build housing makes no sense. It's scooping 10 shovelfuls out of a hole in order to toss two back into it. The hole keeps getting deeper. Traffic and crime keep getting worse, and rents keep going up. And the deed-restricted housing created by LDRs in District 2 is NOT affordable housing. It will sell and rent at prices beyond the reach of the neediest in our community.

Save Historic Jackson Hole feels confident that despite what voters might hear in the coming weeks about the special election in September, this is about the power of the people to have their voice heard, not ignored. To be included in the planning of their community's future, and not be railroaded by big money interests and shady government concessions.

Expect to be marketed to and pitched at by a slick ad campaign. As a small nonprofit we will not be able to compete on the level paid lobbyists can operate at. Please, search your heart and vote your conscience on September 20. Help make Jackson livable.