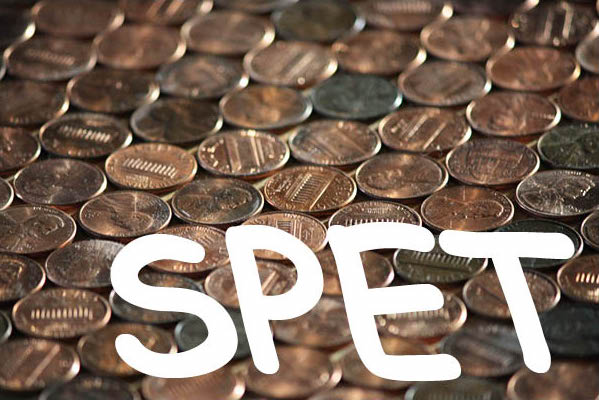 SPET: Add your 2 cents (or 1 cent)
Save Historic Jackson Hole would like to remind citizens that you have an opportunity to be heard regarding the latest sales tax hike proposed by government. The special purpose excise tax (SPET) is back. Town and county representatives would like to put several SPET initiatives on a May 2, 2017 special election ballot.
The meeting will take place on Monday, January 23 at 2 p.m. in the commissioners chambers.
If you can spare the time, please attend the meeting to discuss what items should be included in a round of SPET, and whether a second penny should be added to your sales tax in order to cover a wish list that exceeds $100 million. A total of $53.2M going toward 8 town/county projects is currently the ticket preferred by a SPET committee. Another $35.1M was whittled out by the committee but could be in play should electeds decide to increase SPET to 2 pennies. And still an additional $6.75M is being requested by Central Wyoming College for construction of a Jackson campus, and $17M in matching funds is desired by St. John's Medical Center for a new living center.
Much to our surprise and disappointment, there is still no talk of money being appropriated for what this community says it values most: wildlife. As we continue to mow down 400 animals a year on our roadways (this winter has been even more devastating), elected officials have not appropriated money for wildlife crossings nor have they offered to put such a project on the SPET ballot.
Show up or catch the livestream.