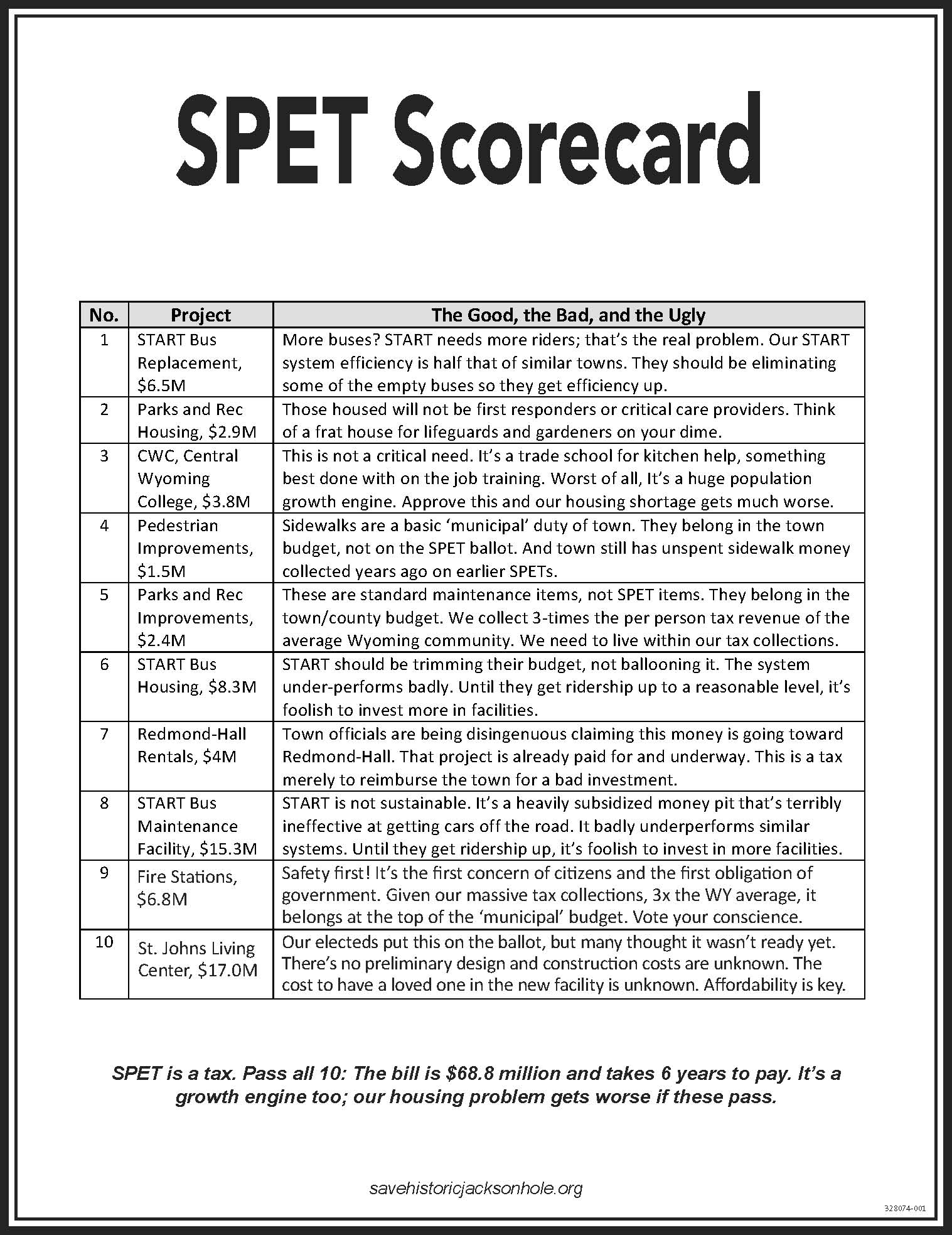 Mimicked, copied, flattered
If imitation is the sincerest form of flattery, count us as blushing.
Town officials, desperate to win over votes to raise taxes and flat out of original ideas, simply copied SHJH's SPET Scorecard and made their own "corrections."
We try to inform citizens and TOJ, along with Central Wyoming College a couple of weeks ago, merely taking our informative ads and copy them, adding their own insulting comments. It lacks imagination. It smacks of desperation.
In finally, someone stole the identity of Keep Wyoming Wild and created a fake Facebook Page representing the group. It is pretty sad that's what some have resorted to. We are just trying to provide some insight into what we believe are choices that stand to accelerate growth even more in Jackson Hole.
Our ad: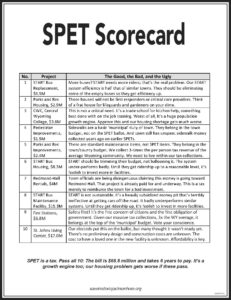 Their ad: