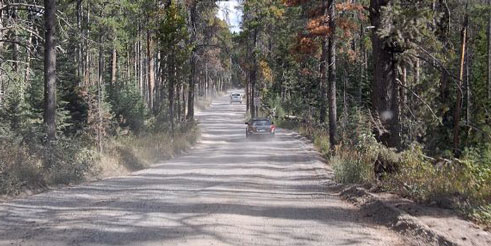 Moose-Wilson Road
The National Park Service is currently analyzing feedback from more than 3,000 respondents including Save Historic Jackson Hole. Their Preferred Alternative C includes a 200-vehicle limit at any given time for the 8-mile corridor, no inclusion of a bike path, and a reduced speed limit to 20 mph for much of the from Teton Village to Moose.
The Teton Village Association (TVA) has aggressively challenged the Park Service decision and process. They have hired attorneys and may sue to protect their business and commercial interests alive.
SHJH is keeping a close eye on developments.