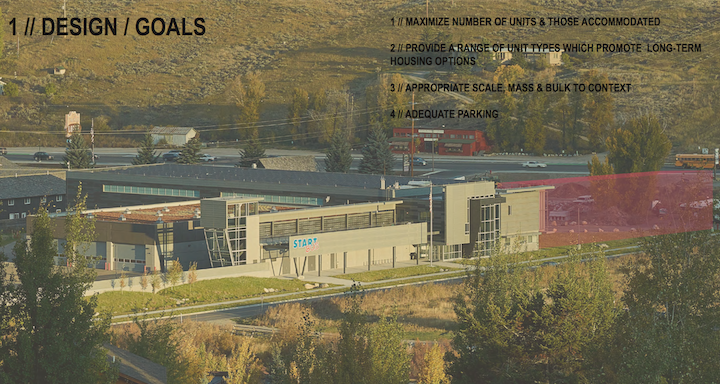 Well, that didn't take long
Remember that promise not increase our sales tax with this November's proposed additional one penny general sales that town and county officials hope will fund housing and transportation issues? Our leaders are already considering reneging on that because they need money for their bus barn apartment complex in Karns Meadow.
The project will house up to 67 government employees in 24 units as part of an 18,250-square-foot expansion of the big city mass transit depot in the last remaining pristine and riparian area of Jackson. Electeds like what they've seen so far of the design presented by Jorgensen Associates. There's only one problem: paying for it.
Design costs alone are projected at $640,740. Build out in today's dollars is estimated at $6.9 million.
Where will town and county officials get that kind of money? From us, the taxpayer, of course. According to agenda documents prepared for today's Joint Information Meeting to discuss the START Bus Housing Project, alternative #7 identifies SPET as one possible source.
Read more in today's edition of Jackson Hole Media.