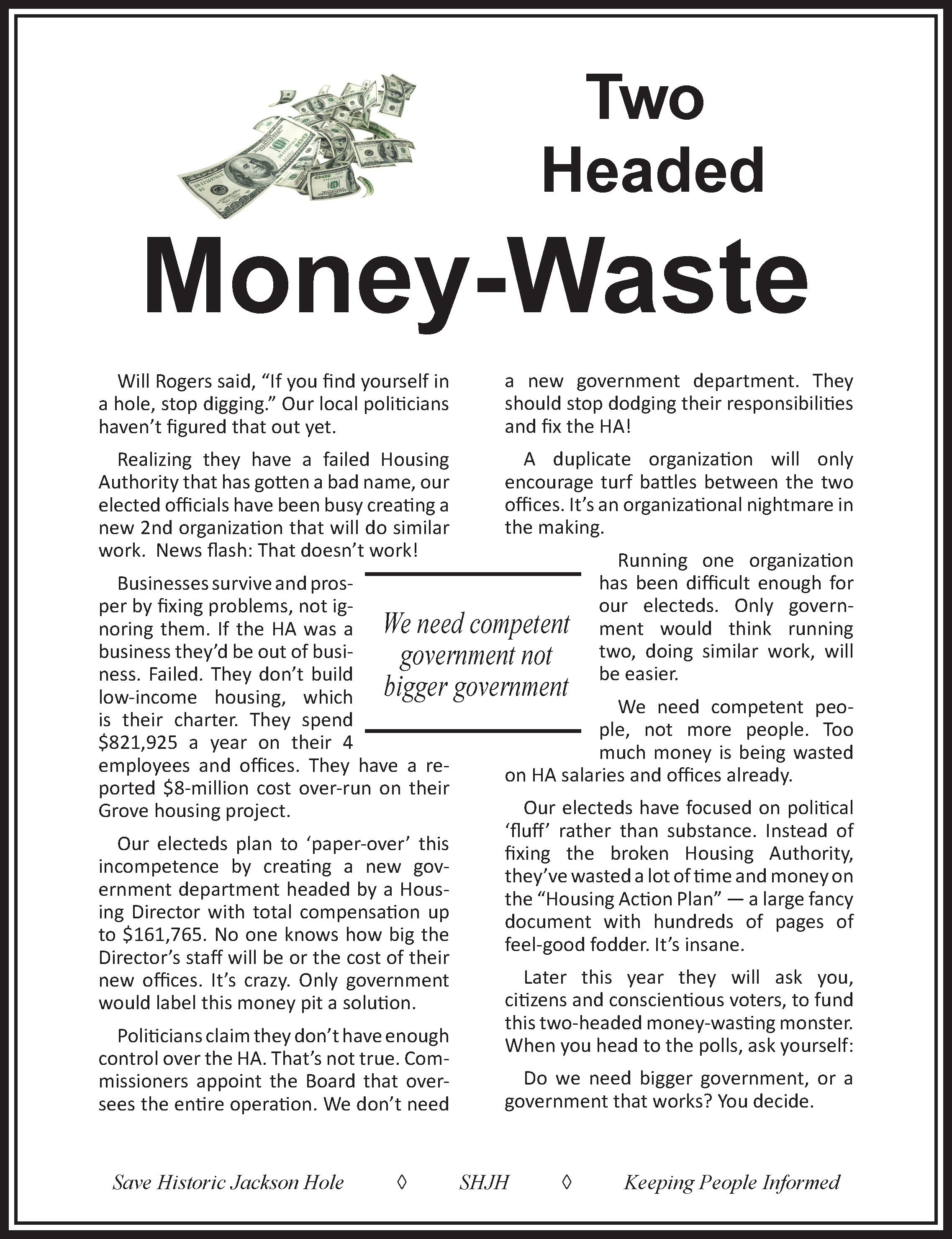 This week's SHJH ad
Look for Save Historic Jackson Hole's ad in the 2-17-16 News&Guide weekly paper.
In an effort to inform and educate the community we thought it the right time to question the effectiveness of the Teton County Housing Authority to date. They have owned land—purchased with taxpayer money—that they have not built housing on. Some parcels have gone unused for a decade or more. They have built housing that does not target low- or even mid-income families. And they have mismanaged funds. They can do better.
The answer is not hiring more people to do their job. Some of the blame lies with our electeds. County Commissioners have not demanded more accountability and better results.
Before we make decisions to create new positions and government departments, let's make be sure we are fixing problems and not merely buying new ones with money we don't have.