Still making up your mind?
Did you catch the editorial "face off" in Wednesday's News&Guide weekly?
Jake Nichols from Save Historic Jackson Hole made the case for a "No" vote in the District 2 special election on September 20.
Jeff Golightly from the Chamber of Commerce pitched the "Yes" side's arguments.
Read them carefully. You will decide. We include the "No" vote argument here. For the opposing side you'll have to spend a dollar on the newspaper.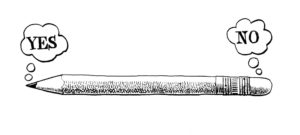 Links to online "Guest Shot" versions so you can comment:
---